(I have not intended to write reviews in some time, but this is quite the exception(al) stay! Because this was not intended, pardon the dearth of photographs.)
Fairmont has been a household name in the luxury hotel scene alongside competing brands such as Hilton and Marriott. The first time I stayed in an entry-level Fairmont room was a certainly great stay, but to me, it lacked some finesse compared to a comparable entry-level Sofitel Ciy Centre room.
Originally, I wanted to return an entry-level room whilst being filial to my mum, but there was a shortage of rooms. So I was offered an opportunity for a room upgrade to the Fairmont Gold for approx $150. The Singaporean reviewer's question: can I make the extra dollars up whilst still enjoying the staycation?
Amuse-bouche: Room Impressions
Greeting our entry to the Fairmont Gold Room is automatically-opening curtains and some treats.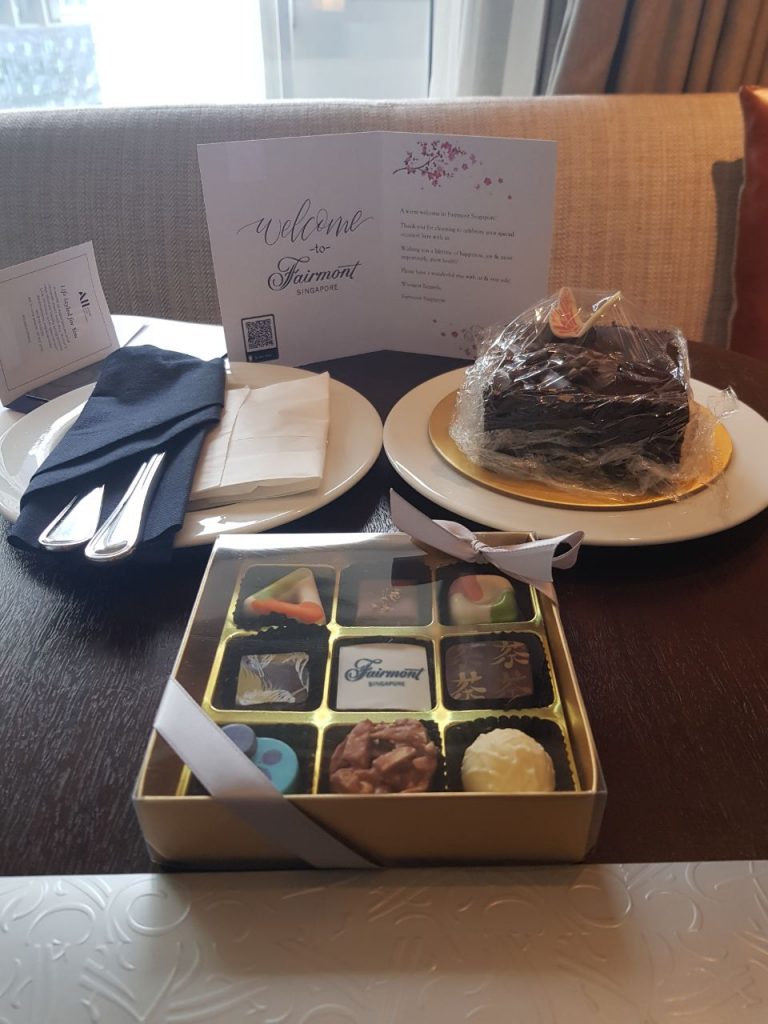 The Fairmont Gold Room features a king-sized bed.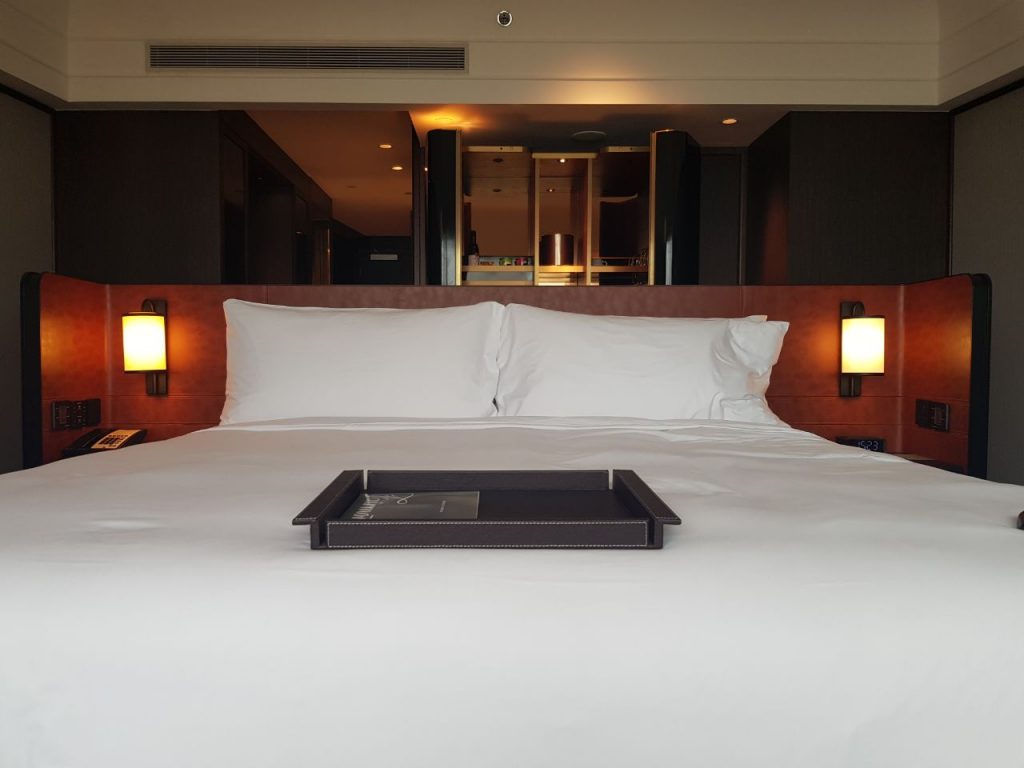 In many hotels, the bed faces the TV. However, for the Fairmont Gold Room, the city greets us.
From our room, we could get gorgeous views of the city. In the day time, one could see the economic prowess of Singapore:
Meanwhile, at night, a stunning city backdrop greets us. A little pity the Fairmont is not as high as the Swissotel, hence resulting in slightly obstructed views. (note that the Fairmont and Swissotel are two of the few hotels where every room has a good balcony)
A friend reminded me to have a look at the bathroom amenities. Artful use of mirrors and glass give the illusion of a spacious bathroom.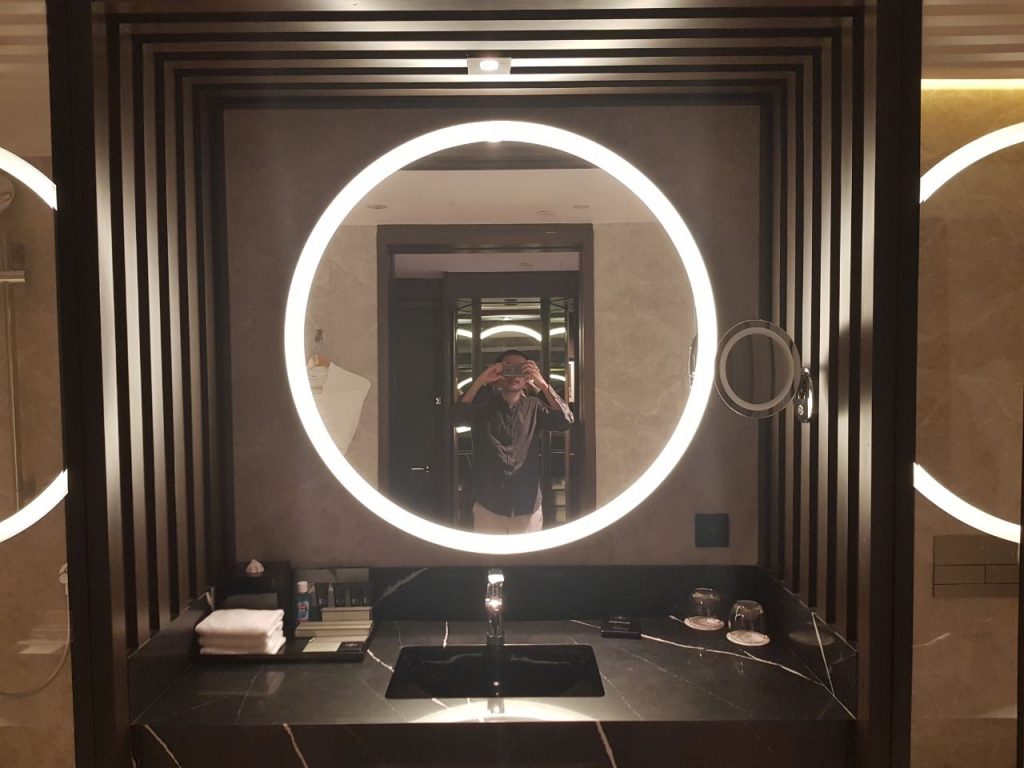 The obligatory bathtub shot. Note that the entry-level Fairmont rooms do not have bathtubs, so this was a welcome upgrade!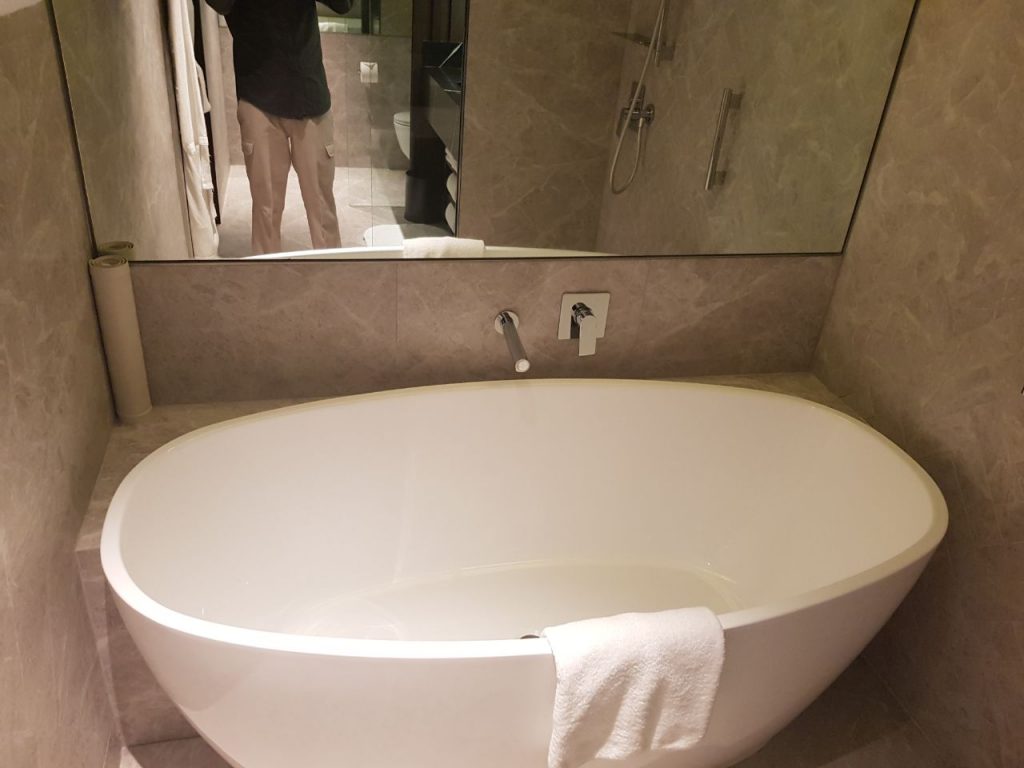 A friend reminded me to check for bathroom indulgences. Beyond the usual bath amenities, we are provided a loofah and bath salt. This time, I did not need to make a call to "Royal Service" (Fairmont's version of room service) to request for bath salt.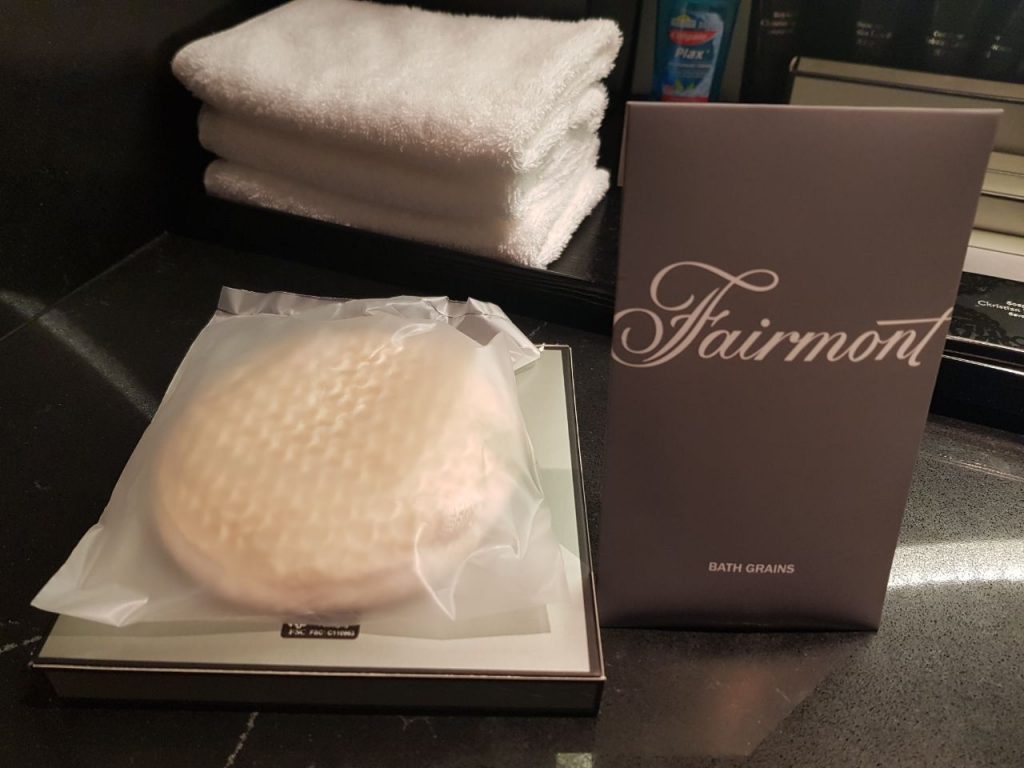 Club Access
Only Fairmont Gold room and Suite guests are allowed to the Fairmont Gold Lounge (Fairmont's version of club access) at Level 25. Yes, even if you are an Accor platinum member. This is analogous to how premium airlines like SQ block privileges even from fellow Star Alliance members such as SilverKris lounge access. For those who are on the right side of the deal, this makes for an intimate, exclusive sanctuary.
Since I brought my mother for a staycation, there was little need to use any of the business facilities. However, these were the relevant features of club access:
Free evening canapés and cocktails
Free breakfast (as an alternative to Prego's)
Taking lots of pictures that not every guest could take.
Quick shot of the quietest part of the lounge: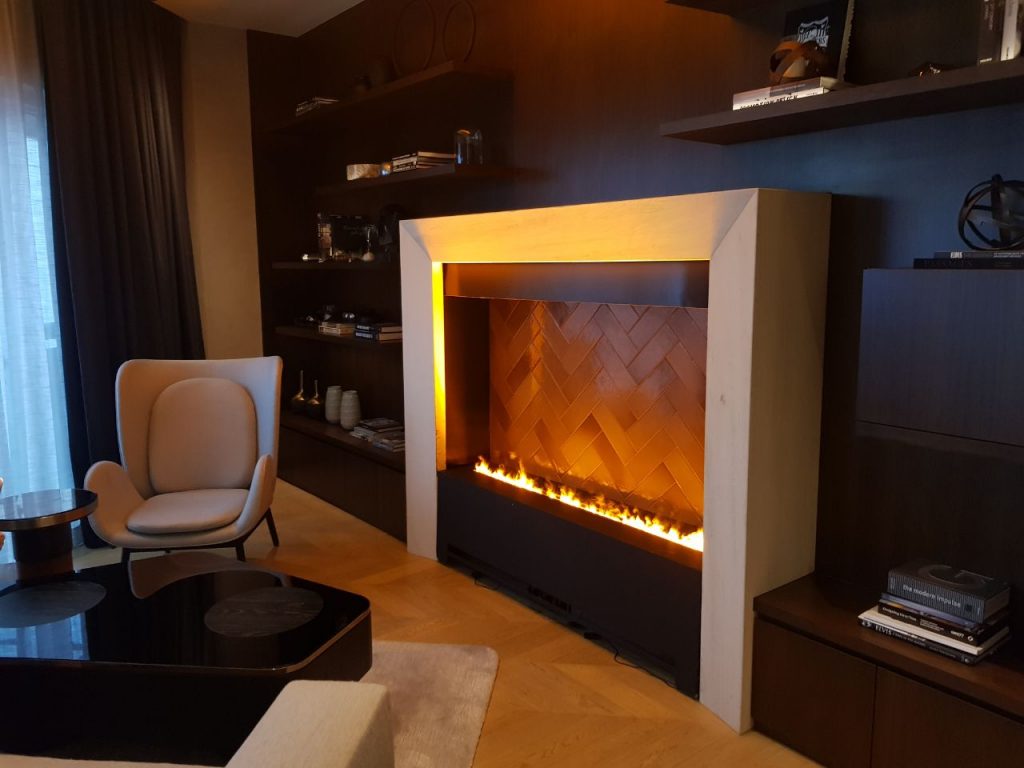 Because I did not originally plan to review the hotel, I have too few photos of food. However, food options included:
Two salads
Various meat and vegetable dishes
A "cook your own udon" station
Desserts
Cheese platter with crackers
Fruit
Basically, it sounds more like a DIY meal than just canapés. Complimentary cocktails and champagnes were available. In true "Don" fashion, I got a twist on the Old Fashioned.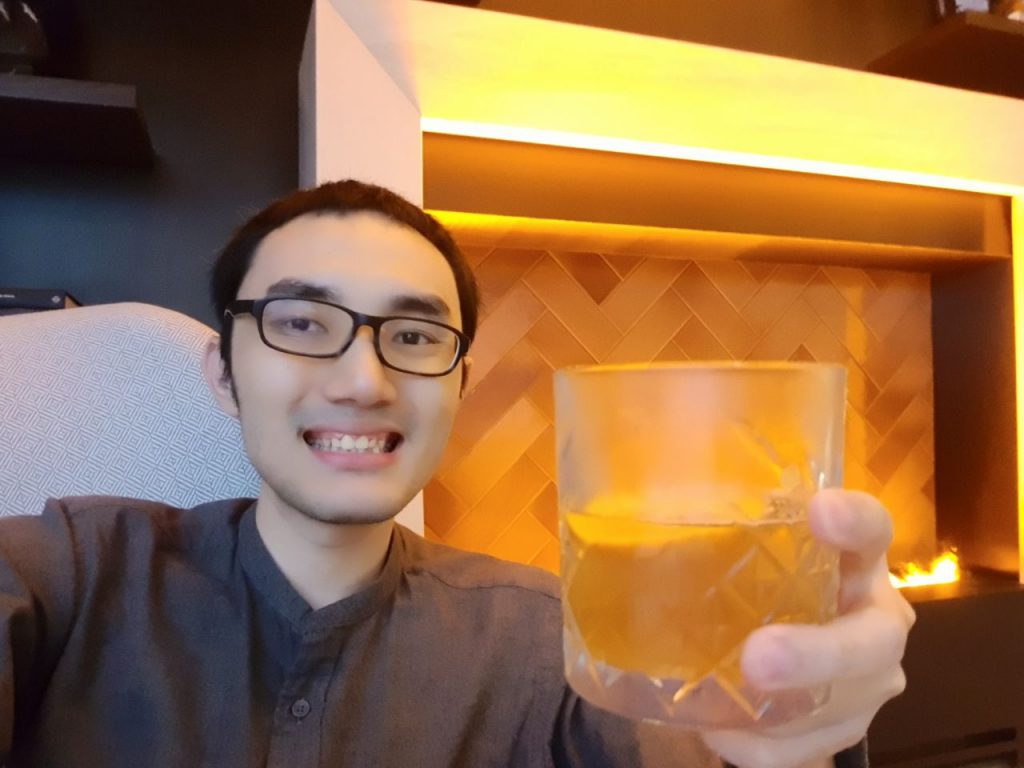 Club Gold Service
Towards the end of lounging, a staff (who later introduced herself as Syakirah) asked how the service was and, to our surprise, what our favourite dishes were and whether we wanted to bring some back to our room since the lounge was closing. It was an offer too good to refuse, but we got the following extras instead:
Syakirah also suggested we return to the lounge for another drink, just before we checked-out, if we enjoyed the lounge. No prizes for guessing what we did (later section).
Sleep, and Back to the Lounge for Breakfast
This time, we returned to the lounge for breakfast. Breakfasts in lounges are usually a reduced serving affair for good reason: there are simply fewer people. But I ate quite a fair amount for breakfast too: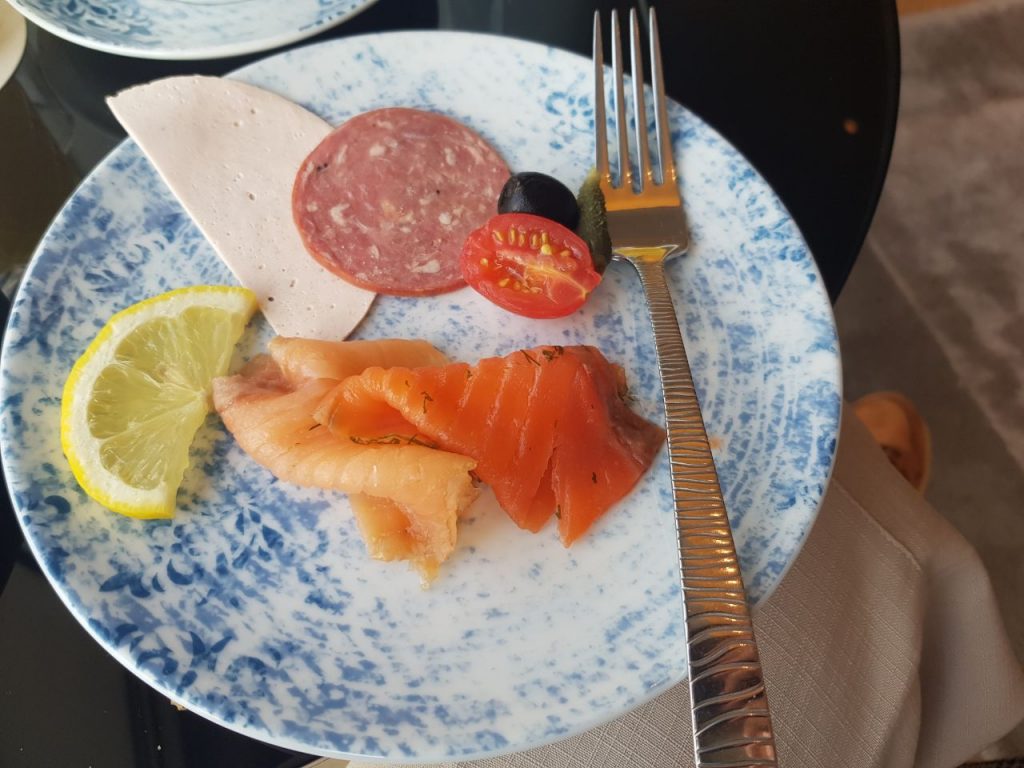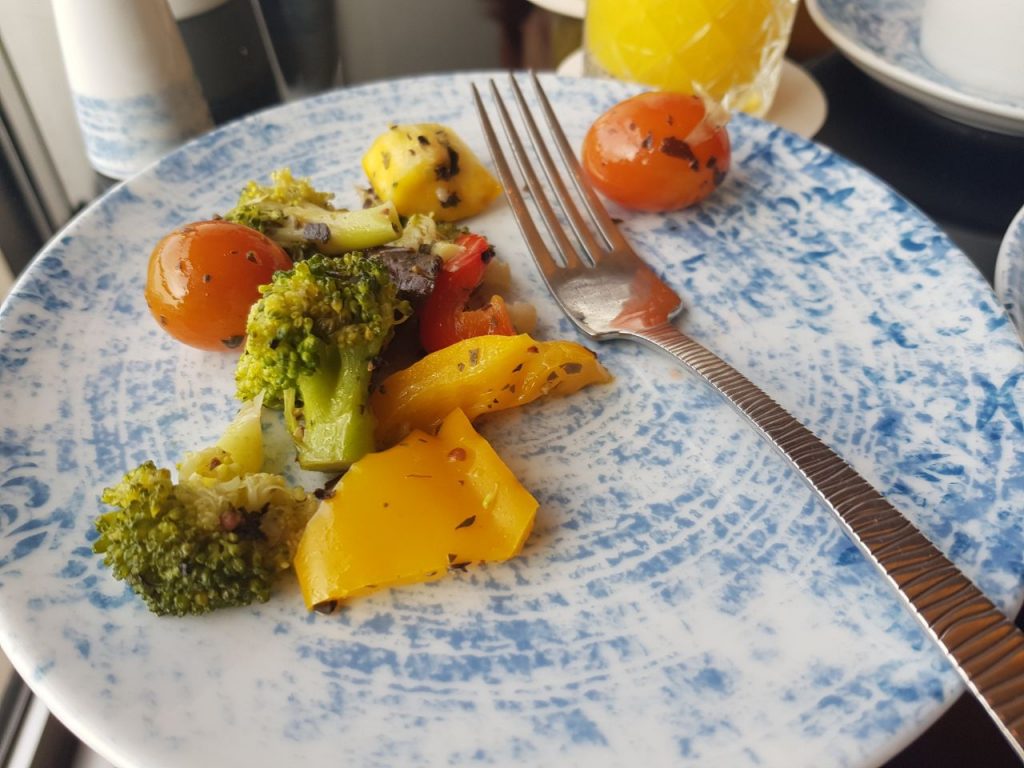 Throughout breakfast, Firdaus ensured we had an ample supply of drink (orange juice and teas) and made sure that everyone had a peaceful breakfast. I managed to also catch some other guests receiving custom menu items (Indian food) which were not otherwise available in the lounge. Clearly, the Fairmont Gold experience is one where they go out of their way to meet guests' preferences.
Breakfast was also a great time to get inspired by some artwork. Decided to pick up some reading in the lounge (real books, by the way!).
Despite the Fairmont being a Canadian hospitality chain prior to their acquisition by the Accor Group, they try to add local touches (unlike Sofitel's design principle, where they go for chic, elegant designs).
All in all, a great second lounge visit! I probably ate too much breakfast to test out lots of features that I missed out.
Oops, No Time to Do Everything
As a five-star hotel, it is sometimes a little difficult to try everything out. This was the case. Below are some facilities in Fairmont (these facilities are also shared with Swissotel)
Willow Stream Spa pools, jacuzzis
Gym access (split into upper and lower floor)
Tennis courts (bring your own racket and tennis player(s))
Swimming pools (mum suntanned; I swam)
Good range of restaurants (Mikuni, Prego's, and Swissotel's range including Asian Market Cafe, SKAI)
Additionally, loyalty members do get extra perks, such as Fairmont Fit, which is a service that allows you to borrow sports attire and running shoes. Maybe next time, Fairmont!
Checking Out from the Lounge
To round up the end-to-end stay, we were invited to the lounge for a check out. Bonus drink!
Besides a free drink, we were also offered some in-house cookies.
We were left with two mementos of the Fairmont Gold Experience.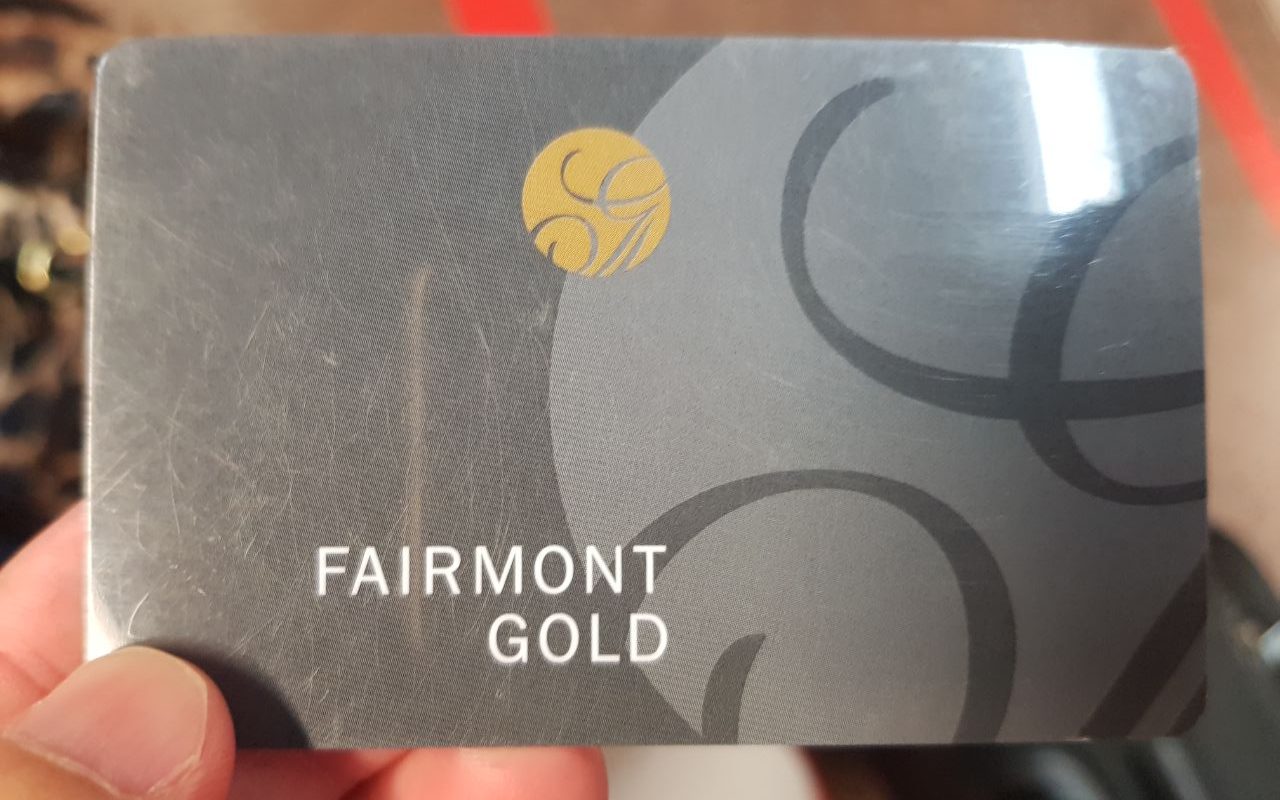 Big Question: Did I Make My Money's Worth?
Like all subjective questions on "worth", it depends on what one seeks in a property. I can briefly split this into "hard product" and "soft product". Here a "hard product" refers to something built into the hotel and is something the staff cannot change, whereas a "soft product" refers to one where the staff have a significant say in how to carry out said service. (E.g. a bed will be a hard product, but the speed of room service is a soft product since the staff could take 2 minutes, 2 hours, or never return to you)
The "hard product" delta includes:
Guaranteed bathtub
Higher floor — better views
Fairmont Fit — we can borrow sports attire and shoes as guests
Lounge access, to avoid the rest of the crowd
Extra amenities in the bath (loofah, bath salt, mouthwash)
The "soft product" delta includes:
More exclusive service (better staff-guest ratio) — if I guess right, there were at most 100 rooms that are eligible for Fairmont Gold service and above, which means calling for Royal Service was more efficient, guests had a higher chance of being addressed by name e.t.c.
Evening turndown service (while we did not ask specifically for said service, we asked for a restock of amenities)
Morning service (a Fairmont Gold staff came to provide us some chocolates, presumably for us to take home)
Greater scope to be pleasantly surprised
This may give you a better perspective if it is worth $150 for more exclusive service, or perhaps, you may be eye-ing a nearby property, the Raffles Hotel, for possibly $700 a night!!
But a third party suggests the Fairmont Gold upgrade is worth it. It's Forbes, so maybe they mean business travellers will be happy to pay the premium, if it makes their work trip smoother.