(Hint: They are not equal.)
How Did I Even End Up in Sofitel?
I never planned for a staycation, or a "work from hotel" day. But this happened:
In true Singapore kiasu spirit, I accepted the offer. After all I could always work from the hotel (always remember to use a VPN!)
Work From Hotel @ Sofitel City Centre
Sofitel City Centre was designed for the corporate traveller in mind. But do not let "corporate traveller" fool you; Tanjong Pagar is underrated as a tourist destination; it is rich with food and drink options no matter what price point you desire.
The Office, Lounge, Bedroom and Soaking Corner
I could identify the hotel concept Sofitel City Centre aimed for. Thanks to Daniel's Accor membership, Sofitel City Centre provided a complimentary upgrade to the Club Room, but note the basic room is largely similar. (Note: Due to COVID-19 season, some amenities are not displayed. Feel free to ask room service for them.)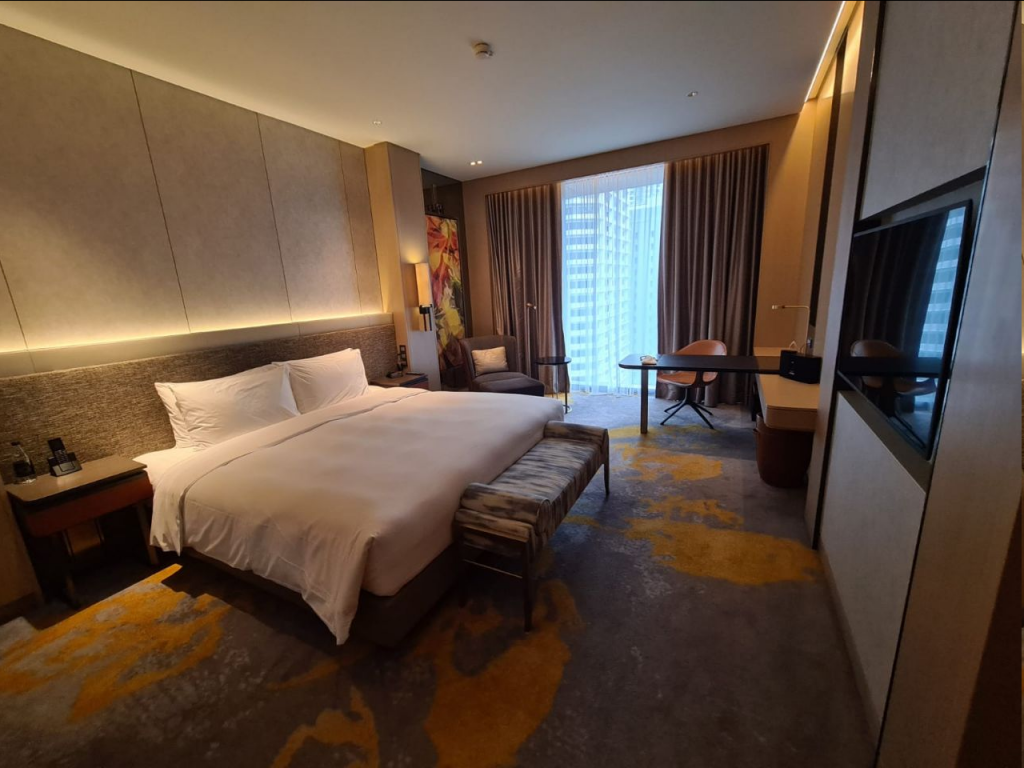 Form balances with function in the design of the room; every item here has a functional purpose that somehow blends into the overall theme. Classy.
Views you can get include the classic brick red roofs of the shophouse district.
This theme carries over to the bath, and gets nudged a notch up.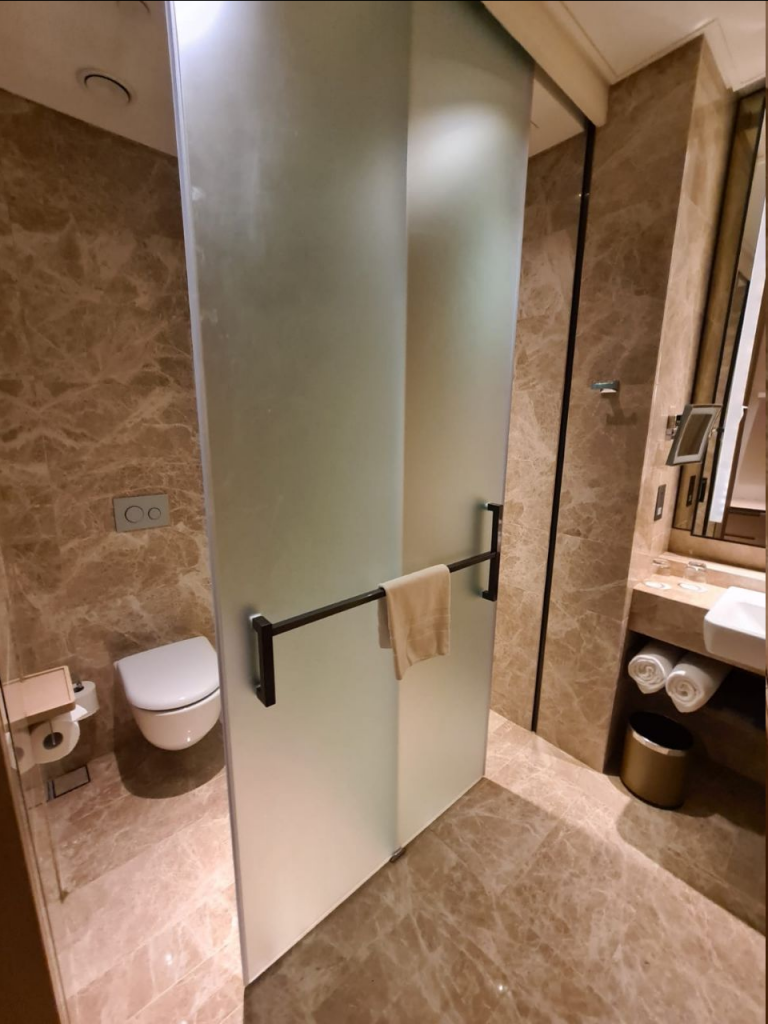 And then we begin to get into the opulent displays. (ask room service for the bath tray)
Feel free to use the speakers provided to play some classical music and pretend to be wherever you are for as long as you like.
Elegance Extends Beyond the Room
While not an ostentatious resort, careful thought has been placed into its design to retain its upmarket character, whilst maintaining function.
The attentive staff (more on this later) were assisted by a few robotic servers. Watching them take lifts themselves to deliver amenities was a curious sight.
Sofitel City Centre Shines Because of Staff
The staff elevated the already 5-star hotel beyond a sparkling experience. Daniel describes the first encounter as one of the factors that made him decide to renew his Accor membership.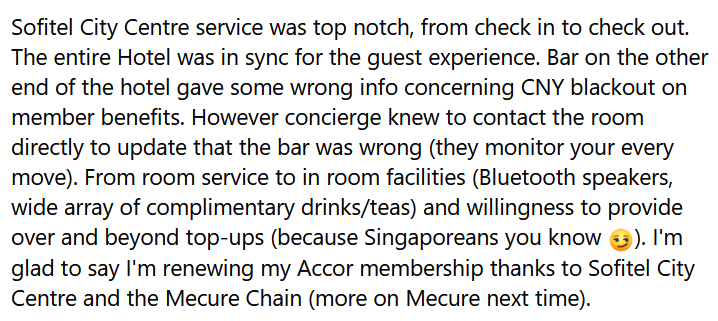 The other episode was in 1864, the bar. Here, I wrote the following: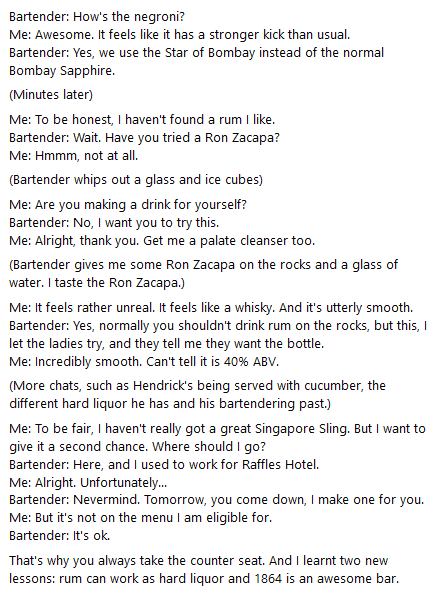 I enjoyed a welcome drink at 1864.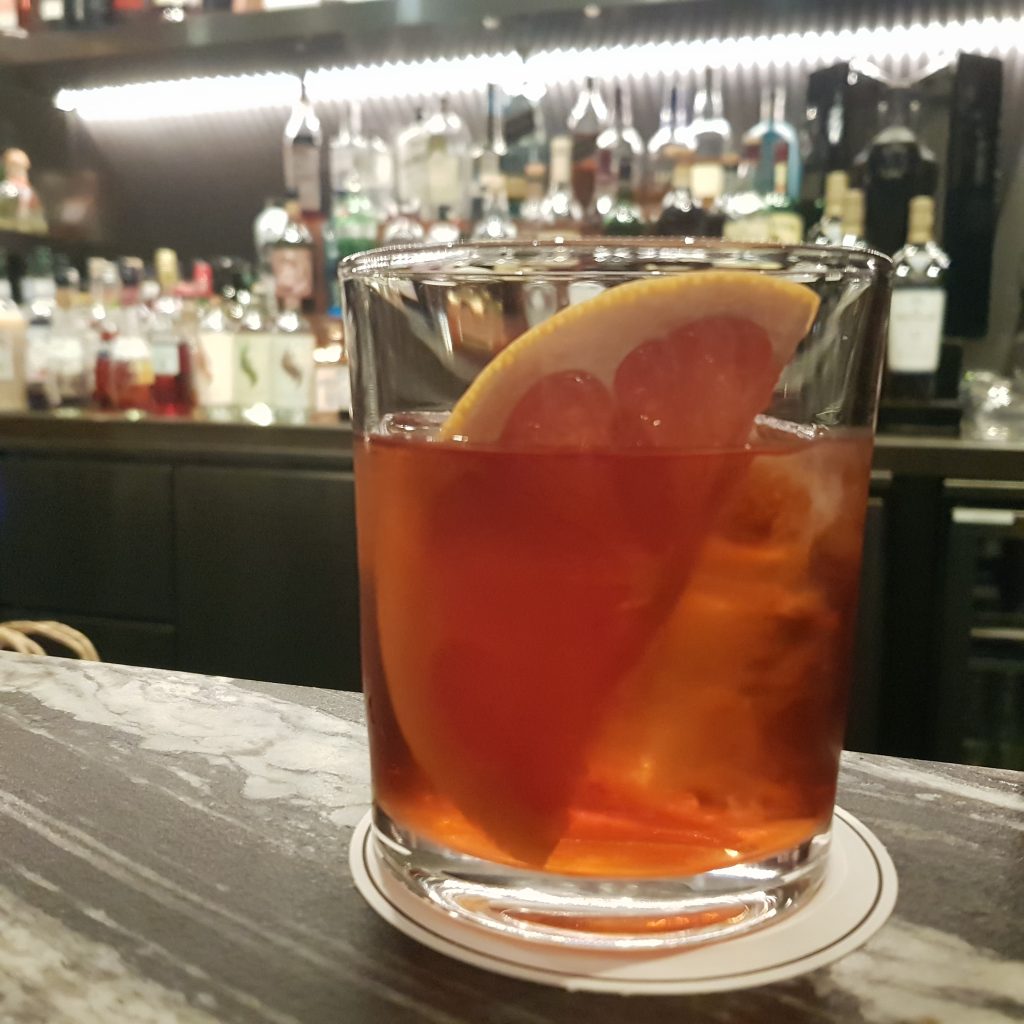 A little word on 1864: if you want a top-notch bartender: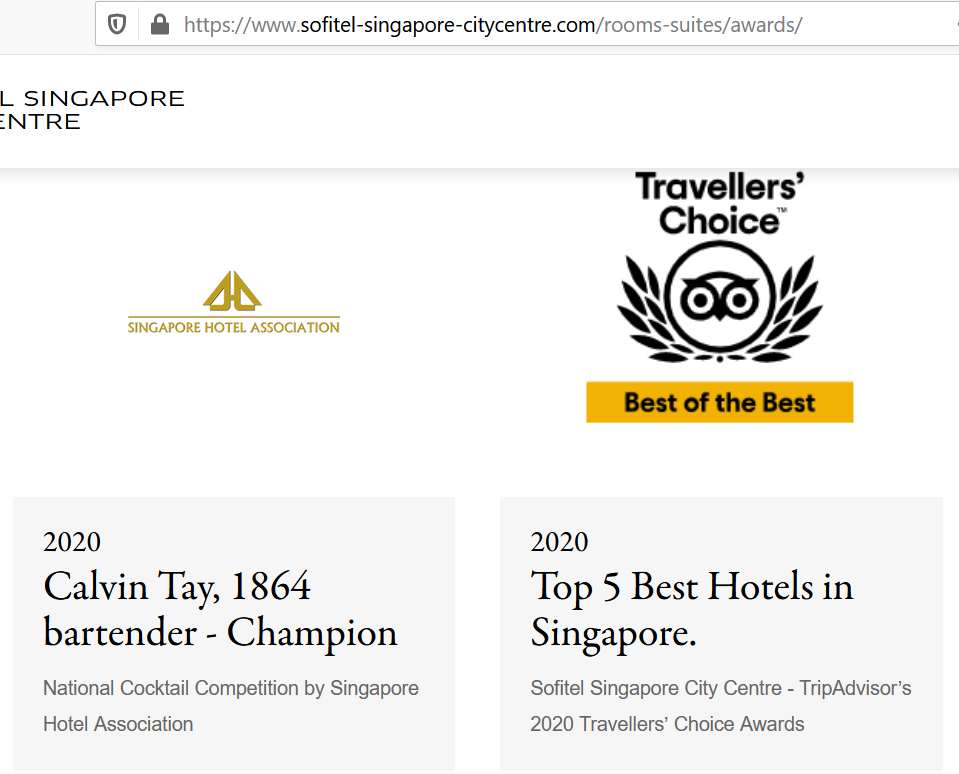 There are other little touches of excellent service such as personalised addressing of hotel guests (the pool receptionist remembered me while performing housekeeping duties on my floor).
Much time here was spent alternating between doing some laps in the pool and working from the room. For a corporate traveller this hotel hits the spot. For a staycation this should also offer an exquisite experience, even if not quite the usual type of hotel staycationers will go for.
A Word on Food
I did not try the breakfast set, since it did not come complimentary with this package. However, I swung by Tanjong Pagar Food Centre to buy a takeaway, visit the market on the first level to buy some cheap fruit, and chill in your own room with a complimentary TWG tea. It is still a luxurious experience.
Slacking @ Sofitel Sentosa (no time to do everything!)
After an outstanding adventure at Sofitel City Centre, I was invited to try Sofitel Sentosa. Expectations were inflated for this one.
Because of the Lunar New Year season, we were greeted with an impressive lantern display.
If Sofitel City Centre was designed to impress with elegant touches, Sofitel Sentosa tries to do so with grandeur. Did it succeed?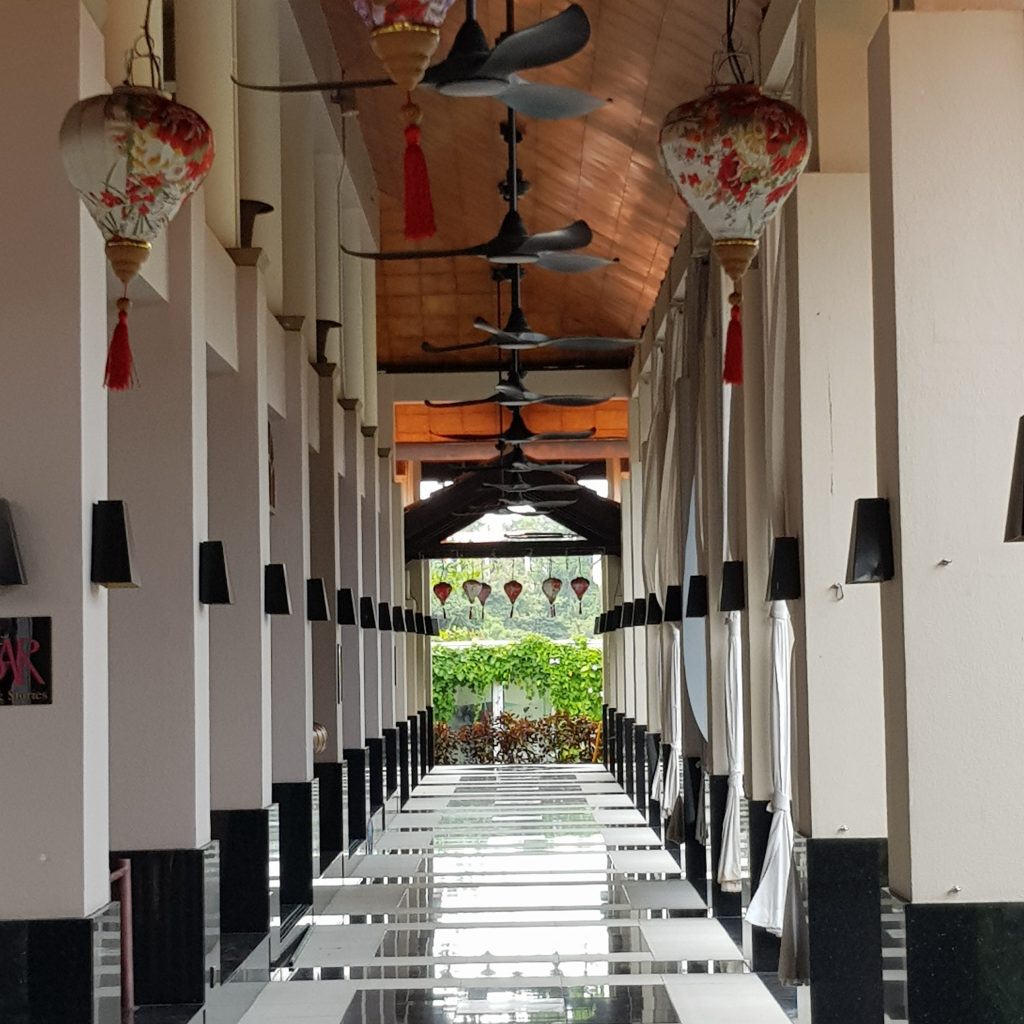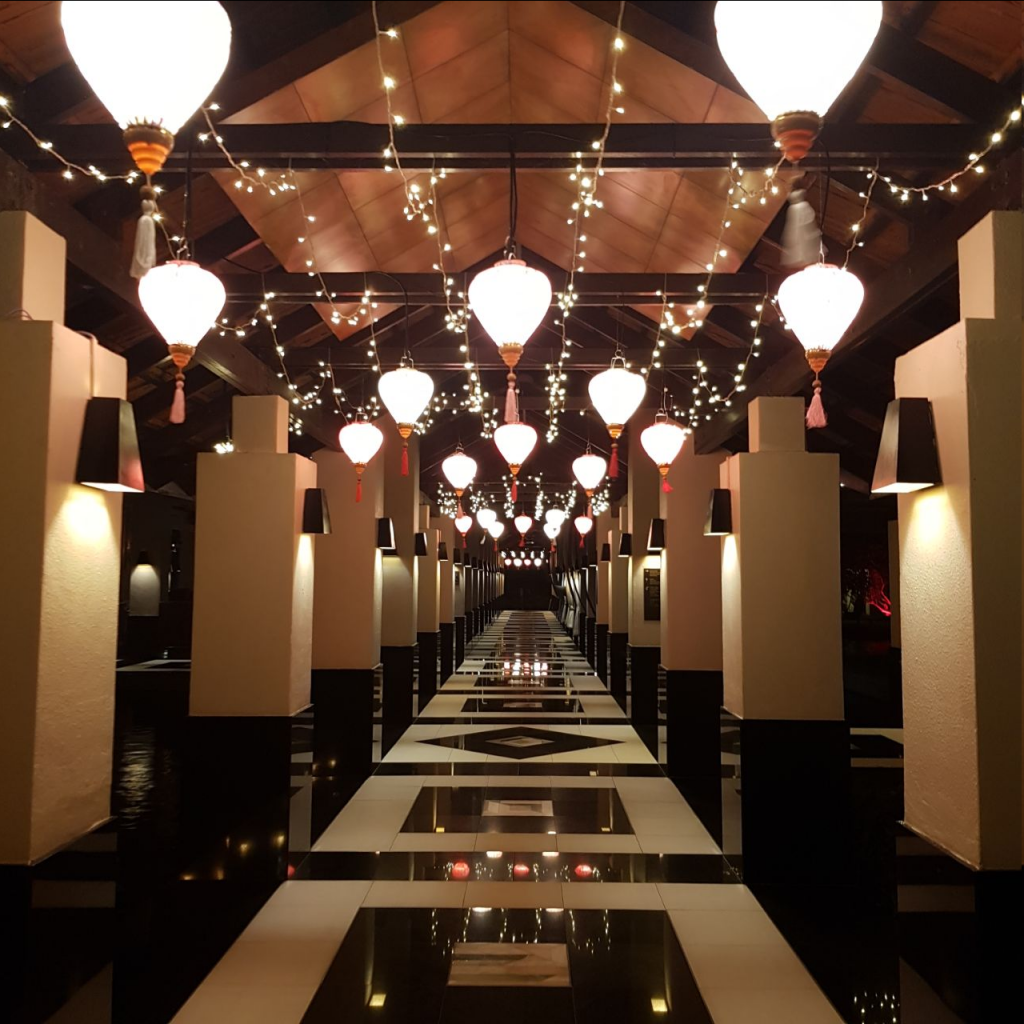 Clearly, this was a resort, unlike the corporate hotel in Tanjong Pagar.
The room feels different, and is somewhat less practical than Sofitel City Centre (even though the view is much more calming).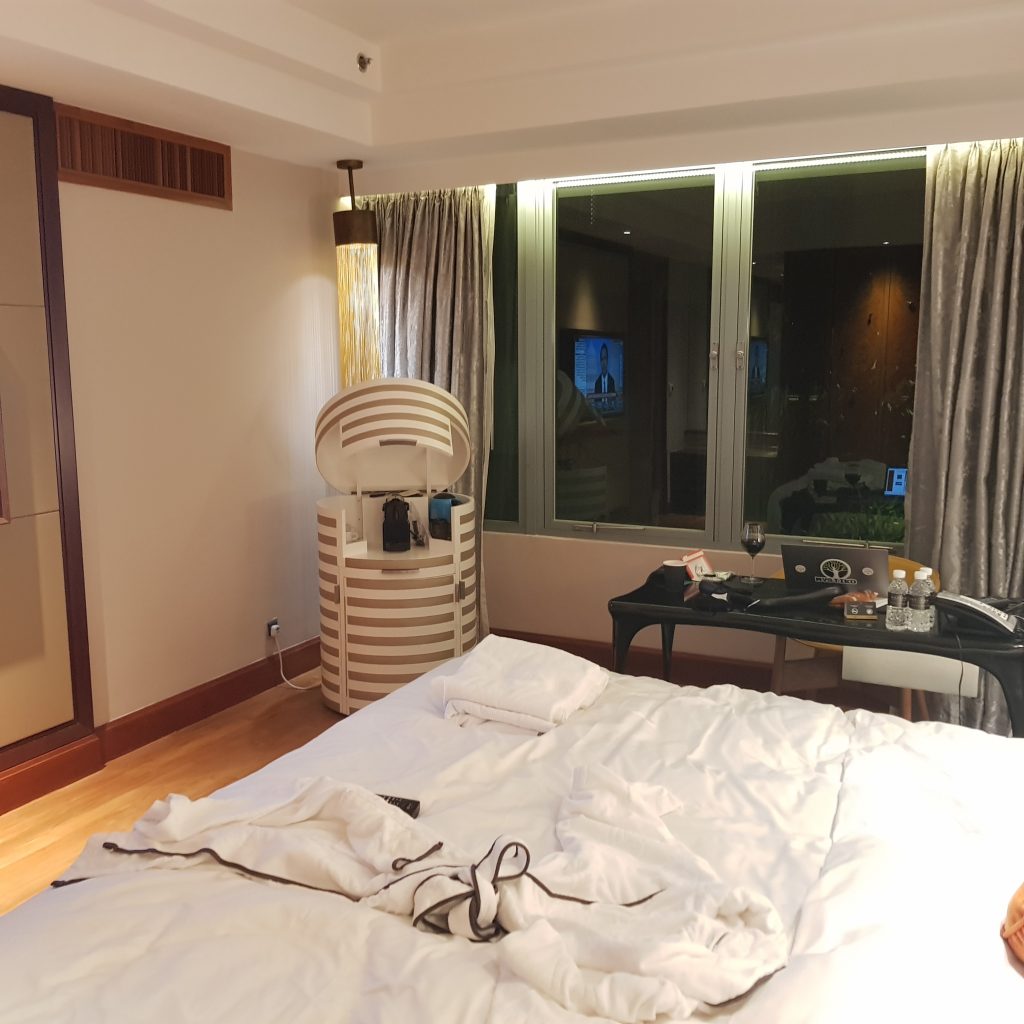 Because there was no lounge chair, I tried to chill from the work chair. It was alright.
However, I noted an impracticality. While minor, it appears boiling water for tea was somewhat inconvenient.
The views outside during daytime look vast. From my room, I could see a sampling of the verdant green view.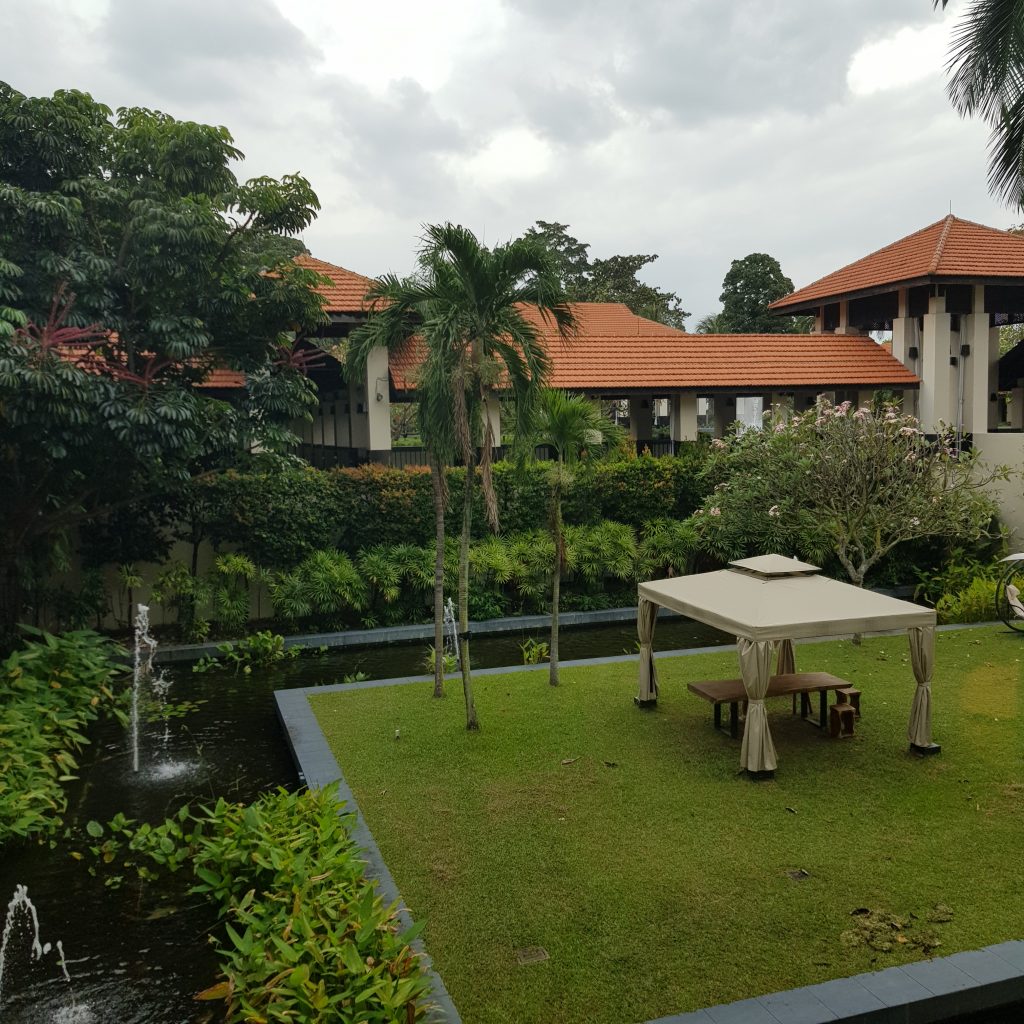 Taking a stroll on the resort grounds, I was greeted with more lush greenery.
I took some TWG tea out and decided to enjoy the view early in the morning. Rather relaxing indeed.
My time was somewhat short, though, so I did not get to review the spa facilities, or the array of sporting facilities provided in the resort. However, I managed to find some views of the pool. Great views, but they need to clean the deck chairs and seats more frequently.
For those who prefer the beach, Sofitel Sentosa is located atop a hill, which gives it its exclusive resort feel. However, one could descend the hill to chill by Tanjong Beach (I didn't do so).
Bonus points visiting other resort residents too.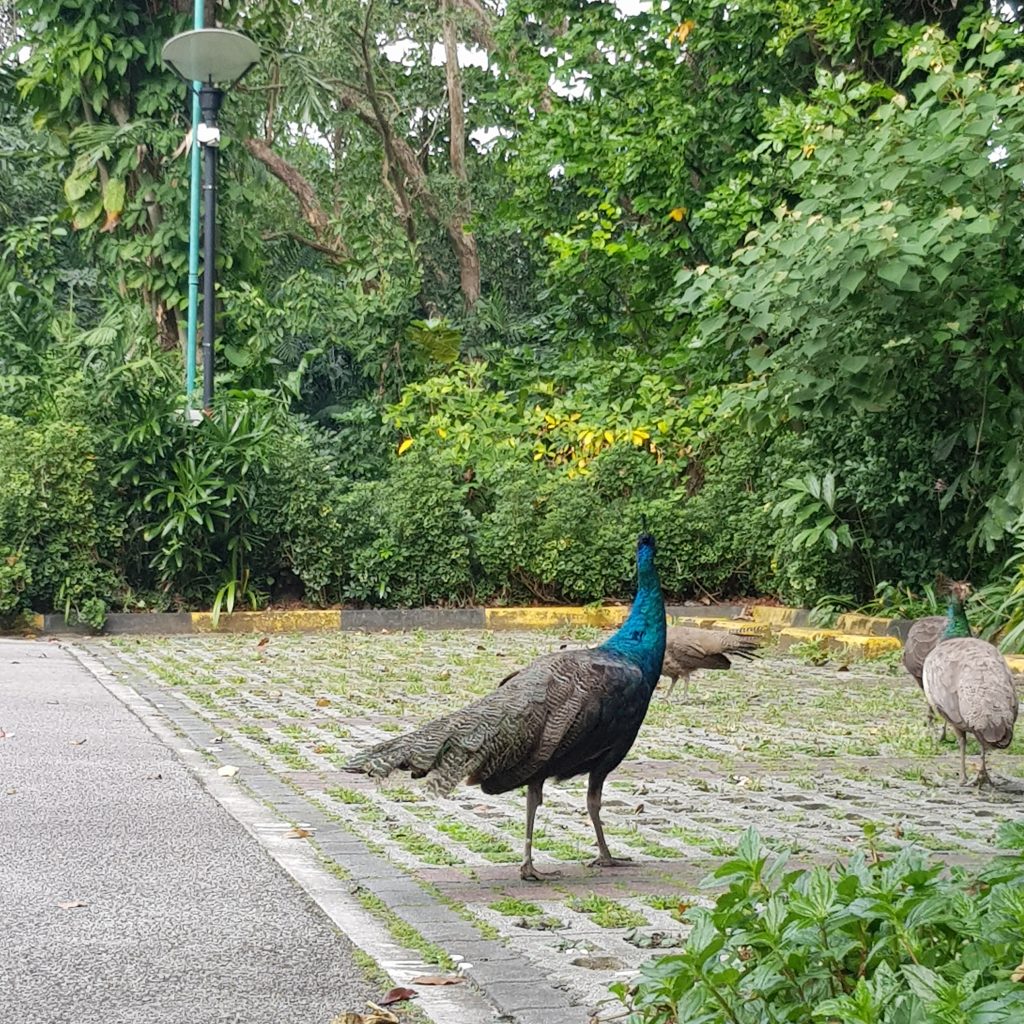 So… are the Sofitels Five Stars?
It depends. Stars can be subjective, as per what Investopedia says:
There's no question that the hotel star rating system can be vague, confusing, and downright arbitrary. However, with a little bit of research, it is possible to pinpoint the perfect hotel to suit your unique needs and your budget.

Investopedia, Navigating the Hotel Star System
Sofitel City Centre is in my opinion, easier to review. It is indeed 5-stars for service. I was personally impressed enough to write a complimentary letter for them:
Sofitel Sentosa is harder to review, because my stay there was somewhat limited. Perhaps because I was spoiled by my experience at Sofitel City Centre, I went into Sofitel Sentosa with inflated expectations. As a resort property, it still commands an air of grandeur, and those who enjoy lazing on the hotel grounds itself would find Sofitel Sentosa a good day out. However, I found the finer touches at Sofitel City Centre much better than Sofitel Sentosa, to the point that I find it hard to rate them the same. Maybe the jewel in Sofitel Sentosa lies not so much in the hotel room itself, but in the other amenities such as the spa.
Final Remarks
COVID-19 has made us unable to travel, and especially in Singapore, domestic rediscovery of our tourism scene can feel a bit contrived, since our tiny island does not allow for the illusion of going faraway. However, there is often joy in rediscovering new ways to enjoy the Garden City.